January
Prince Andrew named in US under-age sex case.
Australian bush fires.
17 dead in three days of Paris terror, including attack on satirical magazine Charlie Hebdo.
USAF announces plans to quit Mildenhall, Alconbury and Molesworth.
Severe winds sweep north and west UK.
Two die after being swept out to sea by high waves at Brighton.
Severe snow storms in Scotland.
Lost Beagle 2 lander found on Mars, more than 10 years after it went missing during a landing.
Lorry fire closes channel tunnel.
Stephen Fry marries partner Elliot Spencer.
2.9 earthquake in Winchester.
Worst snow on record hits north-east coast USA. (NY and Boston on lock-down)
Heavy snow hits northern UK.
Manchester airport closed.
Passed away
Lance Percival
American country music singer-songwriter Little Jimmy Dickens, 94.
US skiers Ronnie Berlack, 20, and Bryce Astle, 19. (Avalanche)
Actor Rod Taylor, 84. (
The Time Machine
)
Comedy actor Lance Percival, 81.
Film producer Samuel Goldwyn Jnr, 88.
Film actress Anita Ekberg, 83.
Scriptwriter Brian Clemens, 83. (
The Avengers
,
Danger Man
, B
ergerac
)
Trevor Ward-Davies (
Dave Dee etc
's Dozy), 70.
"The last Victorian" Ethel Lang, 114.
Coronation Street
's Deirdre, Anne Kirkbride, 60.
Soup supremo Ena Baxter, 90.
Former UK Home Secretary Leon Brittan, 75.
Lotte Hass, half of husband and wife diving team Hans and Lotte Hass, 86.
Saudi Arabia's King Abdullah bin Abdulaziz, 90.
Greek singer Demis Roussos, 68.
Colleen McCullough, The Thorn Birds author, 77
Songwriter Rod McKuen, 81. (
Hear him here
)
Actress Geraldine McEwan, 82. (
The Prime of Miss Jean Brodie
)
February
TransAsia plane clips bridge and ditches in the sea off Taipei, Taiwan. Twelve dead.
300-plus migrants killed in the Mediterranean as their boats capsize.
Australia signs up for Eurovision Song Contest.
Terror attacks on a Synagogue and a free speech debate in Copenhagen. Two dead, five wounded.
30 year anniversary of
Eastenders
marked by 'who killed Lucy' row.
New ichthyosaur fossil found in Doncaster museum.
Australia strips Rolf Harris of titles.
Across the Rainbow Bridge
Lived long and prospered
New Romantic singer Steve Strange, 55. (heart attack)
Northants cricketer Brian Reynolds, 82.
'Mr Nutella' Michele Ferrero, 89.
Gigi
star Louis Jourdan, 93.
Actor Alan Howard, 77.
Actress Pamela Cundell, 95. (
Dad's Army
's Mrs Fox)
Russian opposition politician, former Deputy Prime Minister Boris Nemtsov, 55, shot dead in Moscow.
Leonard Nimoy,
Star Trek
's Mr Spock, 83.
March
New royal portrait revealed for UK coin obverse.
It's still snowing in Scotland.
Then it's gale force winds.
Solar-powered aircraft - Solar Impulse-2 begins round-the-world trip in Abu Dhabi.
Queues to see Richard III's grave
BBC suspends Jeremy Clarkson after a 'fracas' with a producer. Cyclone Pam devastates Vanuatu.
Lost grave of
Don Quixote
author Miguel de Cervantes found in Madrid.
Solar eclipse visible in northern hemisphere.
Richard III reburied in Leicester Cathedral after being discovered in a council car park.
First edition of William Smith's 1815 geological map of mainland UK found at The Geological Society.
Alps crash plane was deliberately downed by its co-pilot. Depression blamed.
Gale force winds last right to the end of the month across UK.
O
n the other side
SIR TERRY, WE MEET AT LAST
Thendara Satisfaction, known as Jagger, 3. Crufts-winning red setter. (Poison)
Tango and Cash
actor Robert Z'Dar, 64. "Conan the Barbarian".
10 dead in helicopter crash in Argentina during reality show filming.
Simpsons
co-creator and
Cheers
writer Sam Simon, 59.(cancer)
Discworld
author Sir Terry Pratchett, 66. (Alzheimer's disease)
21 dead after terrorist attack on Tunis museum.
Musician Andy Fraser, (
Free: All Right Now
) 62.
Shaw Taylor, (
Police Five
) 90.
Singer-songwriter Jackie Trent, 74.
Singapore's first prime minister Lee Kuan Yew, 91.
150 passengers and crew killed in
Germanwings
airline crash in French alps.
Andrew Getty, grandson of J Paul Getty, 47. (complications of drug abuse)
April
2,000 people evacuated because of electrical fire in Holborn, London.
US sailor Louis Jordan, 37, rescued after 66 days lost at sea.
UK election campaigning.
7.8 magnitude earthquake strikes central Nepal
Jockey A P McCoy rides his last race at Sandown.
Runner Paula Radcliffe takes part in her last race at the London Marathon.
National Trust-run Clandon Park House devastated by fire.
Riots in Baltimore, USA.
Through the veil
Cynthia (first wife of John) Lennon, 75.
World's oldest person, Misao Okawa of Japan, 117.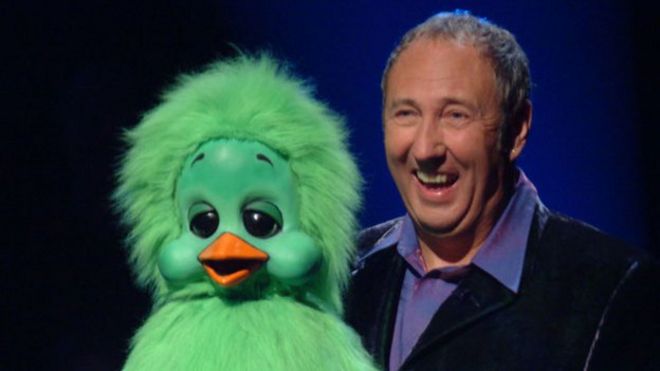 Keith Harris with Orville
147 dead in terrorist attack on Kenyan university.
World's oldest person Gertrude Weaver, 116. (Days after taking over the title from Misao Okawa.)
Record numbers of refugees die at sea off the Italian coast.
Musician Percy Sledge, 74.
German novelist Gunther Grass, 87.
Actor Nigel Terry, 69.
African American Freddie Gray, 25, fatally injured in police custody.
3,200 plus dead in Nepal earthquake.
Keith Harris (Orville ventriloquist) 67.
Cinematographer of the
Lord of the Rings
films Andrew Lesnie, 59. (heart attack)
Jean Nidetch, founder of Weight Watchers, 91.
May
The Royal baby is a girl: Charlotte Elizabeth Diana.
Tories regain power in shock election result. Fallout from the polls includes new leaders for three losing parties.
Second earthquake hits Nepal. 7.3 magnitude.
Passenger train derailed in Philadelphia killing at least five people and injuring dozens.
Nine dead and 18 injured in biker shootout in Waco, Texas.
4.2 earthquake hits Kent
Chaos at FIFA as US begins investigation into alleged corruption.
Lots of support for Sepp Blatter, including re-election as President.
3.0 earthquake hits Caernarfon, Wales.
Severe storms blast UK. Heavy rain and gale force winds.
Gone beyond
Motorcycle racer Geoff Duke, 92.
R&B legend Ben E King, 76.
Author Ruth Rendell, 85.
Hot Chocolate singer Errol Brown, 71.
Blues guitarist B B King. 89.
'Lifeguard' dog Bilbo, 12. (Newfoundland from Sennen Cove, Cornwall.)
Daredevil athlete Dean Potter, 43. (Parachuting accident.)
Television distributor Michael King, 67. (King World Productions:
The Oprah Winfrey Show, Dr Phil
. )
Star Trek
actress Grace Lee Whitney,85. (Yeoman Rand.)
Grange Hill
actor Terry Sue-Patt, 50. (Benny Green)
Nobel Prize winning mathematician John Forbes Nash, Jr. 86. (Inspiration for the film
A Beautiful Mind
)
June
Summer takes a few days to arrive in storm-hit UK. (June 1 is official meteorological start of summer.)
FIFA President Sepp Blatter to stand down - but not till next year.
Alton Towers closes as 16 injured - four seriously - in crash on
Smiler
ride.
Smiler
victim Leah Washington, 17, has her leg amputated.
Robin voted UK national bird.
Chris Evans announced as new
Top Gear
presenter.
US Supreme Court rules gay marriage is legal nationwide
Second Alton Towers victim Vicky Balch, 20, has leg amputated.
"Leap second" added to the world's clocks to bring them back in sync with the earth.
Crossed the Styx
Katherine Chappell, American visual effects editor, 29. (Attacked by lion in game park.)
Actor Richard Johnson, 87. (
The Haunting, Julius Caesar, The Boy in the Striped Pyjamas
)
Former Liberal Democrat leader Charles Kennedy, 55. (complications due to alcoholism)
Band leader James Last, 86.
Cookery writer Marguerite Patten, 99.
Dracula
actor Sir Christopher Lee, 93.
Jazz saxophonist Ornette Coleman, 85.
Fagin actor (
You gotta pick a pocket or two
) Ron Moody, 91.
Film composer James Horner, 61.
A Beautiful Mind, Apollo 13, Titanic.
(Plane crash)
Actor Patrick Macnee, 93. (
The Avengers
)
Yes
bass guitarist Chris Squire, 67.
Actor Edward Burnham, 98. (
To Sir with Love, 10 Rillington Place, Doctor Who
)
Nine killed in hate-crime shooting at North Carolina church.
Day of terrorism around the world:
- 38 dead in beach shooting in Tunisia (30 British victims)
- 25 dead in Kuwait mosque bombing
- man beheaded in attack on French gas factory
July
UK's hottest July day on record. (36.7C 98F)
Two dead and two hospitalised by lightning strikes in the Brecon Beacons, Wales.
Forth Bridge given Unesco World Heritage Site status
Uncertainty continues over Greece's place in the EU. Several 'last chances' pass without resolution.
Eventually settle for severe austerity plan.
Police in Scotland take three days to find body of man and injured female passenger after a car crash.
(Woman dies four days later in hospital.)
UK tourists brought home from Tunisia following terrorism threats.
Novak Djokovic beats Roger Federer in Wimbledon final.
Prince William starts work as an East Anglian air ambulance pilot.
Bird flu H7N7 confirmed at Lancashire farm.
Labour Party leadership contest gets heated.
Cyclist Chris Froome is the first Brit to win the Tour de France twice.
Peer Lord Sewel resigns after 'drugs and prostitutes' accusation.
World's oldest panda Jia Jia celebrates her 37th birthday in Hong Kong.
Joined the choir eternal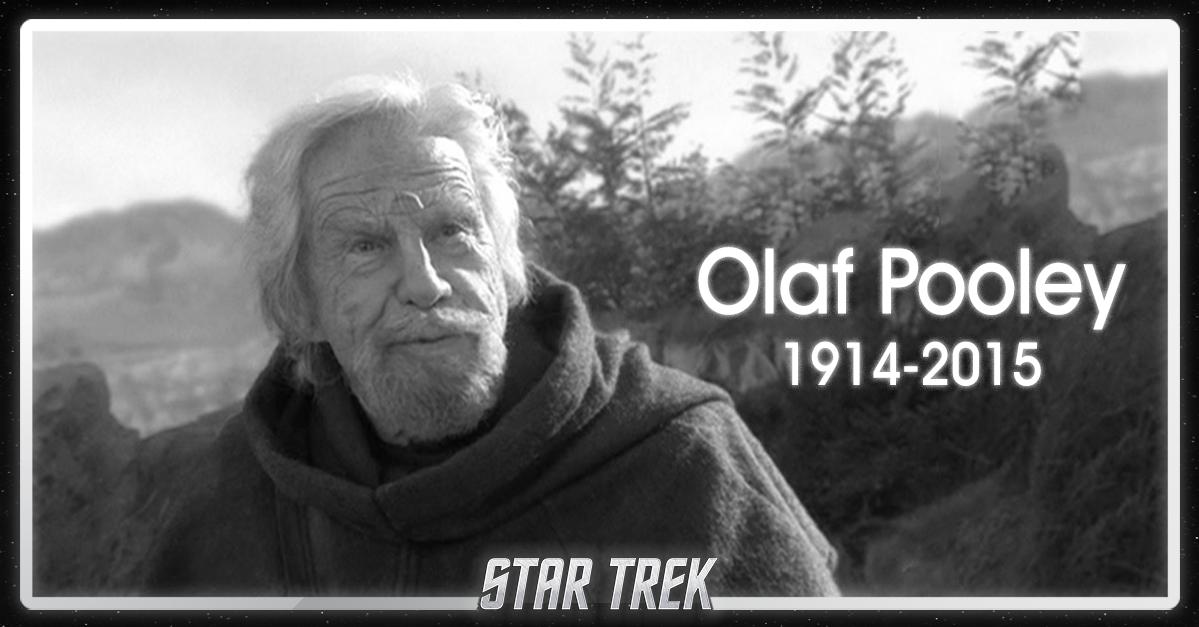 Cecil the lion, 13. Shot by a US dentist.
'British Schindler' Sir Nicholas Winton, 106.
Irish 'Paddy McGinty's Goat' singer Val Doonican, 88.
Actor Omar Sharif, 83.
Actor Roger Rees, 71.
Actor Aubrey Morris, 89.
Nintendo chief executive Satoru Iwata, 55. (cancer)
American author E. L. Doctorow, 84.
Four missing, feared dead after explosion at a Cheshire mill.
Two dead after shooting at Lafayette, Louisiana, cinema.
Hull schoolgirl Jessica Lawson, 12. (Swimming on a school trip in France)
Racing driver Jules Bianchi, 25. (From injuries sustained in Japanese Grand Prix in October 2014)
Racing commentator Sir Peter O'Sullevan, 97.
Whitney Houston's daughter Bobbi Kristina Brown, 22. (Found in the bath tub)
August
Part of an aircraft wing found on Reunion Island identified as from missing Malaysia Airlines flight MH370.
Outcry over Cecil the Lion hunt continues.
Charity Kids Company closes after funding row.
England cricketers regain the Ashes in record-breaking test match run.
Cryptosporidium
parasite found in Lancashire water supply.
Massive explosion in Tianjin,China.
Kent and Sussex under water after unseasonal downpour.
VJ Day - 70 years on.
Terrorist bomb at Bangkok temple.
Greek PM Alexis Tsipras resigns.
Chinese stock market crash worries world markets.
Migrant crisis across Europe as people flee Syria.
Bought the farm
Pilot Kevin Whyman, 39. (CarFest air crash)
Wrestler 'Rowdy' Roddy Piper, 61.
Singer Cilla Black, 72.
The 'Last Dambuster' Les Munro, 96.
Minder actor George Cole, 90.
The voice of Hitchhiker's Trillian, Susan Sheridan, 68. (Cancer)
Goodnight Mister Tom
director Jack Gold, 85
Canine star Uggie, 13. (
The Artist
)
Actor Stephen Lewis (
On the Buses
Blakey), 88.
Death toll for Chinese explosion tops 110.
Seven deaths during bull running events in Spain.
Emmerdale
actress Kitty McGeever, 44. (Kidney failure)
Batgirl
Yvonne Craig, 78.
Eleven dead in jet crash at Shoreham Airshow.
Reporter Alison Parker and cameraman Adam Ward shot dead during a live interview on WDBJ7 TV in Virginia.
TV medium Colin Fry, 53. (cancer)
Neurologist Oliver Sacks, 82. (
The Man Who Mistook His Wife for a Hat
)
Horror film director Wes Craven, 76.
Beaulieu motoring collector Lord Montagu, 88.
Beverley Sister Joy, 91.
September
Archaeologists discover buried 100+ stone circle at Durrington Walls, near Stonehenge.
Work and pensions secretary Iain Duncan Smith criticised for referring to people without a disability as "normal".
Queen Elizabeth II becomes UK's longest serving monarch - overtaking Queen Victoria's 63 years, seven months and two days.
UK Parliament rejects assisted dying bill.
Jeremy Corbyn is new Labour leader.
Hungary erects border fence to keep out migrants.
8.3 earthquake hits Chile.
Fifa boss Sepp Blatter faces criminal investigation.
Lunar eclipse meets supermoon.
Is there life on Mars? Nasa says there is water.
Gone the way of all things
Star of
Rowan & Martin's Laugh-In
Judy Carne, 76.
Former England and Yorkshire cricket captain Brian Close, 84.
Crane collapse at Mecca mosque kills 107.
Brian Sewell, art critic, 84.
Novelist Jackie Collins, 77.
Legendary baseball player Yogi Berra, 90.
453 people killed in stampede at the Hajj pilgrimage.
Actor Dean Jones, 84. (
Beethoven, Love Bug
)
Gen Mario Menendez, military governor of the Falkland Islands during Argentina's occupation in 1982, 85.
Twin Peaks
'log lady', actress Catherine Coulson, 72.
October
Massive sinkhole opens up in St Albans street.
Smoking in cars with children banned in England and Wales.
5p plastic bag tax introduced in England.
Fifa suspends Sepp Blatter.
Fatal crash after driver goes the wrong way up the M1.
Northern Philippines hit by typhoon.
Oscar Pistorius released to house arrest.
Chinese President Xi Jinping visits UK.
"Back to the Future" Day. October 21, 2015 was the date Marty traveled to in the film.
7.5 magnitude earthquake kills 370 people in Afghanistan and Pakistan.
Shuffled off this mortal coil
Irish playwright Brian Friel, 86.
Labour Party elder statesman Denis Healey, 98.
Nine dead in school shooting in Oregon, US.
Two dead after bus hits supermarket in Coventry.
PC Dave Phillips, 34. (Run down by burglary getaway driver)
Antiques Roadshow presenter Hugh Scully, 72.
Former ITN newsreader Gordon Honeycombe, 79.
95 dead in two explosions in Turkish capital.
Former Tory chancellor Lord Geoffrey Howe, 88.
Labour MP and former minister Michael Meacher, 75.
42 dead in bus and lorry collision near Bordeaux.
One shot dead at Tennessee State University in Nashville.
Coronation Street
actor Peter Baldwin, 82.
Hollywood actress Maureen O'Hara, 95.
Five killed as whale-watching boat sinks off the coast of western Canada.
16-year-old Bailey Gwynne stabbed at school in Aberdeen.
Happy Days
diner owner Al Molinaro, 96.
224 killed in Russian air crash in Sinai.
November
Egyptian flights cancelled after fears that plane crash was caused by bomb.
World Anti-Doping Agency brands Russia's athletes "cheats".
More than 40 dead in suicide bomb attacks in Beirut.
Magnitude 7.0 earthquake hits Japan
Night of horror in Paris as more than 128 die in terrorist attacks.
170 taken hostage in Mali hotel.
The Davis Cup
Russian air crash was a bomb say experts.
Russian warplane shot down by Turkey.
UK flights to Sharm el Sheik stopped until January.
Great Britain wins the Davis Cup for the first time since 1936.
RIP
BBC Radio 4 newsreader Peter Donaldson, 70.
Oscar winning screen writer and actor Colin Welland, 81.
Eleven-time champion jockey Pat Eddery, 63.
Motorhead drummer Phil Taylor, 61.
Brothel keeper Cynthia Payne, 82.
Former West German chancellor Helmut Schmidt, 96.
"Alf Garnett"
actor Warren Mitchell, 89.
Henry VIII
actor Keith Michell, 89.
Veteran Bollywood actor Saeed Jaffrey, 86.
New Zealand rugby union star Jonah Lomu, 40.
Bless This House
actor, Robin Stewart, 69.
December
Trackway with 100-plus dinosaur footprints found on the Isle of Skye.
Facebook founder Mark Zuckerberg gives 99% of company to charity.
14 killed in terrorist shooting in San Bernadino, California.
UK begins bombing raids on Syria.
Structural faults close the Forth Road Bridge.
Storm Desmond floods Cumbria and Lancashire.
Cumbrian village Glenridding floods for the second time in five days.
World Climate Summit agrees to limit global temperature increase 2 degrees.
87 killed in attacks on military sites in Burundi.
UK astronaut Tim Peake reaches the International Space Station.
Last round pound coin minted in the UK.
Premiere of the latest
Star Wars
movie.
UK's last coal mine in Kellingley, North Yorkshire closes.
Glenridding floods for third time in three weeks.
Widespread flooding across the North of England, Wales and Southern Scotland wrecks Christmas Day.
Storm Frank piles on the misery.
300 year old bridge in Tadcaster, North Yorkshire collapses under pressure of rainwater.
Taking harp lessons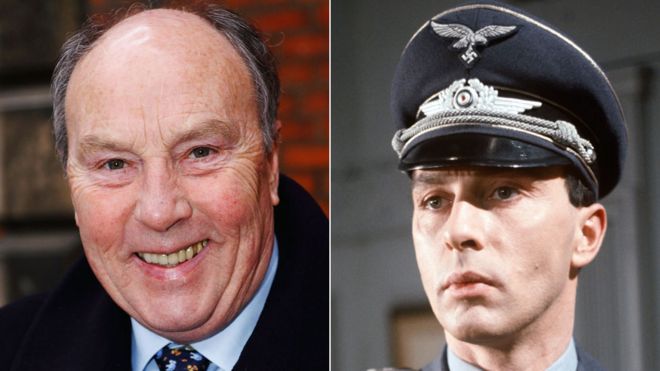 Anthony Valentine
Colditz
star Anthony Valentine
, 76.
Crime author William McIlvanney, 79.
Are You Being Served? (Mr Rumbold)
actor Nicholas Smith, 81.
Emmerdale
actress Shirley Stelfox, 74.
MASH
star Harry Morgan (Col. Potter) 96.
TOWIE's Nanny Pat, 80.
Lord Greville Janner, 87.
Football player, pundit and commentator Jimmy Hill, 87.
Conductor Kurt Masur, 88.
Lost Boys actor Brooke McCarter, 52. (Genetic liver deficiency)
Former England football coach Don Howe, 80.
Motorhead frontman Lemmy, 70. (Cancer)
Specials drummer John Bradbury, 62.
Harlem Globetrotter Meadowlark Lemon, 83.