2017 was a year when terror attacks became less organised, more random, but just as deadly. The celebrity death toll was lower than in 2016 but still claimed some dearly-loved figures. Politics took an unpredictable and sometimes unpleasant turn.
January
Scarborough
39 killed in new year gun attack on Istanbul nightclub.
Queen misses church through ill health.
3.9 magnitude earthquake off Scarborough.
Four earthquakes in Italy trigger avalanche that buries hotel.
Protests across USA after Trump brings in 'Muslim ban'.
Six dead and eight injured in shooting at Quebec mosque.
Demonstrations across the UK against Trump Muslim ban.
Gone beyond
M.A.S.H
.'s Father Mulcahy, William Christopher, 84. (New Year's Eve)
Bollywood actor Om Puri, 66.
John Hurt
Singer songwriter Peter Sarstedt, 75.
Former Iranian president Ali Akbar Hashemi Rafsanjani, 82.
Ex-England football manager Graham Taylor, 72.
Lord Snowdon (Princess Margaret's husband), 86.
Last man to walk on the moon, Eugene Cernan, 82.
Former England women's cricket captain Rachel Heyhoe Flint, 77.
Actor Gorden Kaye, 75.
Mott the Hoople bassist Pete Overend Watts, 69.
Actress Mary Tyler Moore, 80.
Actor Sir John Hurt, 77.
Nazi propagandist Goebbels' secretary Brunhilde Pomsel, 106.
Scottish politician Sir Tam Dalyell, 84.
Perry Mason
actress Barbara Hale, 94.
February
UK Parliament votes to leave the EU.
Black Sabbath
play their farewell gig in Birmingham.
Avalanches in Afghanistan and Pakistan kill more than 100.
House of Commons Speaker John Bercow opposes POTUS Trump addressing MPs.
Queen celebrates record 65 years on the throne by taking a day off.
UK Government rejects 1.8million petition against POTUS visit.
Lots more anti-Potus activities.
Introduction of "Scrotus" (So-called ruler of the United States)
NASA announces discovery of earth-like planets 40 light years away.
Metropolitan Police appoints first female Commissioner. (She's called Dick.)
Storm Doris causes damage across the UK.
Oscars chaos as wrong film named as best picture.
Record snowfall in Reykjavik.
Through the veil
Sir Ken Morrison, supermarket supremo, 85.
Broadcaster and actor Desmond Carrington, 90.
Radio 4 newsreader Howard Philpott, 63.
Battlestar Galactica
star (Captain Apollo) Richard Hatch, 71.
Socialite Tara Palmer-Tomkinson, 45. (
Brain tumour
)
Steptoe and Son
writer Alan Simpson, 87.
The Archers
star Sara Coward (Caroline Sterling), 69.
Singer Al Jarreau, 76.
Singer Peter Skellern, 69.
Miffy
creator Dick Bruna, 89.
Britain's tallest man Neil Fingleton, 36. (
Heart failure
)
Aliens
and
Titanic
star Bill Paxton, 61. (
Complications from heart surgery
)
Labour politician Sir Gerald Kaufman, 86.
March
East African countries face famine.
Brexit gets the go ahead after delays from House of Lords.
Huge snow storm hits North East US.
Muirfield golf club finally admits women members.
Mount Etna eruption.
Gun attack at Orly Airport in Paris.
Terrorist incident outside Houses of Parliament. 5 dead, 28 injured.
Dozens injured in Wirral gas explosion.
PM starts Brexit process.
Joined the choir eternal
World champion motorcyclist John Surtees, 83.
Singer Jonie Sledge, 60. (
Sister Sledge
)
Character actor Tony Haygarth, 72. (
Emmerdale, The Bill, New Tricks, Casualty
)
Nobel Prize winning poet Sir Derek Walcott, 87.
Father of Rock n Roll Chuck Berry, 90.
Irish Republican politician Martin McGuinness, 66.
Inspector Morse
author Colin Dexter, 86.
April
Mudslide in Colombia kills 250+
Explosion on St Petersburg Metro.
Lorry driven into crowd in Stockholm. Four dead.
United Airlines forcibly removes passenger in over-booking fiasco.
US drops 'mother of all bombs' on Afghanistan.
PM May announces snap election.
Britain goes 24 hours without needing coal to generate power.
Political relations failing between US and North Korea.
In memoriam
Broadcaster, writer, and civil liberties campaigner Darcus Howe, 74.
Actor Tim Pigott-Smith, 70.
Radio presenter Brian Matthew, 88.
Jamiroquai keyboard player Toby Smith, 46.
Guitarist J Geils, 71.
Theatre director Michael Bogdanov, 78.
Actress Erin Moran, 56. (
Happy Days
)
Silence of the Lambs
director Jonathan Demme, 73.
Bash Street Kids
and
Minnie the Minx
artist Leo Baxendale, 86.
May
Prince Philip announces his retirement.
Emmanuel Macron
Centrist candidate Emmanuel Macron wins French presidential election.
Trump sacks FBI head James Comey.
Alton Towers, Thorpe Park and Legoland close water rides following death of 11-year-old at Drayton Manor.
Cyber ransom attack threatens UK hospitals as well as businesses worldwide.
Rape allegation dropped against Julian Assange.
Rolf Harris released from jail.
Trump: 'No politician in history has been treated more unfairly'
Historians reply to Trump's claim. Cite Gandhi, Mandela, Kennedy, among others.
22 dead in terrorist attack on Manchester Arena.
80 dead and 350 injured in Kabul car bomb attack.
Catweazle
Shuffled off this mortal coil
11-year-old Evha Jannath dies after falling from a ride at Drayton Manor Park.
Catweazel actor Geoffrey Bayldon, 93.
Moors murderer Ian Brady, 79.
Chris Cornell, Audioslave and Soundgarden singer, 52.
Former Wales First Minister Rhodri Morgan, 77.
The Saint
and James Bond star Sir Roger Moore, 89.
Blue Peter
presenter John Noakes, 83.
Musician Greg Allman, 69.
Panamanian politician Manuel Noriega, 83.
Zoo keeper Rosa King, 33. (
Killed by tiger
)
June
Seven dead and many injured in terror attack at London Bridge and Borough Market.
General election ends in a hung parliament. Chaos ensues.
Phil Collins abandons tour after a fall.
Scottish Episcopal Church approves gay marriage.
French President Emmanuel Macron wins landslide in parliamentary elections.
Estimated 79 dead in fire at Grenfell Tower, London.
Van drives into Ramadan worshippers at Finsbury Park Mosque.
Portuguese forest fires. 62 dead 132 injured.
China landslide: 15 dead, more than 100 missing in Sichuan.
Actor Sir Daniel Day-Lewis announces his retirement.
Queen's Speech delayed two days for Tory/DUP alliance to be arranged
Jeremy Corbyn appears at Glastonbury.
HMS Queen Elizabeth aircraft carrier begins sea trials.
Brexit negotiations begin.
Trump cancels the annual White House Eid celebration.
Fallout from Grenfell Tower disaster continues: 60 tower blocks fail safety checks.
Six people face charges over 1989 Hillsborough deaths.
Only resting
Brian Cant
This was the month that stole my childhood: Wallace,
Bodger and Badger, Batman, Playschool and Paddington.
Coronation Street
actor Roy Barraclough, 81.
Peter Sallis, the voice of Wallace, 96.
Children's TV star Andy Cunningham, 67. (
Bodger and Badger
)
Batman
star Adam West, 88.
Model Anita Pallenberg, 73.
Astrophysics professor and telescope designer Jerry Nelson, 73.
Former German chancellor Helmut Kohl, 87.
Playschool
's Brian Cant, 83.
Paddington Bear author Michael Bond, 91.
July
Canada's 150th anniversary.
Fire hits Camden Lock Market in London.
Lake District given UNESCO World Heritage status.
A "quarter size of Wales" iceberg calves from Antarctica.
Humber Bridge given Grade I listing.
The new Dr Who is female.
Actor Paul Nicholls breaks both legs in Thai waterfall accident.
Flash flood hits Coverack in Cornwall.
State pension age will rise to 68 in 2037.
Largest rise in crime figures for 10 years.
North sea cod is officially sustainable again.
Two dead and 100 injured in Turkey/Greece earthquake.
BBC wages revealed as unfair to women and BME presenters.
Buddhist temple in Magway, central Myanmar washed into river by rising floodwaters.
Courts rule terminally-ill baby Charlie Gard must be allowed to die.
Met Office warns of potentially dangerous rainfall levels next winter.
Y Not festival in Derbyshire cancelled due to excessive mud.
N Korea runs missile tests.
Gone to meet their maker
Film critic Barry Norman, 83.
Actor Martin Landau, 89. (
Space 1999, Mission: Impossible
)
Linkin Park
singer Chester Bennington, 41. (
suicide
)
Dr Who
assistant Victoria, actress Deborah Watling, 69.
Home Alone
actor John Heard, 71.
Baby Charlie Gard, 11 months.
August
Mo Farah ends his career with gold and silver medals.
Usain Bolt's last race ends with cramp.
Trump threatens North Korea with "fire and fury". And "frankly power".
Norovirus devastates World Athletics Championship.
Heavy rain causes floods and land slips in Nepal.
North Korea threatens Guam as tensions rise.
White supremacy march in Charlottesville, VA. leaves 1 dead and 19 injured.
Trump under fire for not condemning Nazis.
Sierra Leone mudslide.
Terror attack in Barcelona kills 14 and injures dozens more.
Hurricane Harvey brings 'catastrophic floods' to Houston Texas.
North Korea fires missile over Japan.
Pushing up daisies
All Creatures Great and Small
actor Robert Hardy, 91
Shelley
actor Hywell Bennett, 73.
Country music great Glen Campbell, 81.
George Medal hero Bernard Kenny, who tried to save Jo Cox, 79.
Doctor at Large
author Richard Gordon, 95.
Sir Bruce Forsyth, 89.
Comedian Jerry Lewis, 91.
Author Brian Aldiss, 92.
September
One of the last Cassini images of Jupiter
Yellow Pages to stop printing directory after 51 years.
The Duchess of Cambridge is pregnant again.
Hurricane Irma devastates Caribbean and Florida Keys.
8.2 quake hits Mexico.
Archaeologists discover tomb of Egyptian goldsmith Amenemhat.
Cricket commentator Henry Blofeld retires.
Operatic Dame Kiri Te Kanawa announces retirement.
Jane Austen £10 note released.
District tube line bomb attack at Parsons Green.
Cassini probe crashes into Jupiter.
7.1 earthquake hits Mexico.
Hurricane Maria adds to devastation in the Caribbean.
Travel chaos as Ryan Air cancels hundreds of flights at short notice.
Remains of 6,000-year-old dwelling found in Ayrshire.
Radio One is 50 years old.
Passed on
Senior Roman Catholic Cardinal Cormac Murphy-O'Connor, 85.
Holby City
star John Michie's daughter dies at Bestival.
Steely Dan
guitarist Walter Becker, 67.
TV presenter Mike Neville, 80.
David Shepherd painting
Theatre director Sir Peter Hall, 86.
Actor Harry Dean Stanton, 91.
"
Raging Bull
" boxer Jake LaMotta, 95.
Former MP Sir Teddy Taylor, 80.
Quiz host William G Stewart, 84.
Animal artist David Shepherd, 86.
Comedy actor Bobby Knutt, 71.
Coronation Street
actress Liz Dawn, 77.
Till Death Us Do Part
actor Tony Booth, 85.
Playboy Hugh Hefner, 91.
October
Monarch Airlines collapses.
"Biggest evacuation since Dunkirk" to rescue Monarch passengers.
More than 50 dead in Las Vegas shooting.
London museum road crash deemed 'not terrorist'.
Catalonia votes for independence from Spain.
Harvey Weinstein accused of sexual harassment.
Wildfires in northern California.
Red sun and yellow skies over UK. Saharan sand blamed.
Ex-hurricane Ophelia hits Northern Ireland.
Round pound taken out of circulation.
Kevin Spacey comes out as a gay man after child molesting accusation.
Terror attack in NY kills 8.
Through the Pearly Gates
Former general secretary of Unison Rodney Bickerstaffe, 72.
Actor Roy Dotrice, 94.
Comedian Sean Hughes, 51. (cirrohsis)
Canadian rock band
Tragically Hip
frontman Gord Downie, 53. (brain cancer)
Musician Tom Petty, 66.
Australian songwriter and producer of
AC/DC
, George Young, 70.
Actress Rosemary Leach, 81.
Benson
actor Robert Guillaume, 89.
Singer 'Fats' Domino, 89.
November
Australia bans climbing on Uluru.
The sexual harassment scandal grows.
- Sir Michael Fallon resigns from cabinet.
- Dustin Hoffman accused.
First UK interest rate rise in 10 years.
New orangutan species discovered in Indonesia.
Salvator Mundi
26 killed in Texas church shooting.
Political fallout from sexual harrassment claims continues.
Massive backlash after Aston Merrygold loses
Strictly Come Dancing
place.
Queen accused of tax avoidance by investing offshore.
Kevin Spacey edited out of film in response to sexual harassment claims.
Military coup in Zimbabwe.
Leonardo da Vinci painting
Salvator Mundi
sells for record $450m.
Grenfell Tower final death toll stands at 71.
Zimbabwe's ruling party sacks Robert Mugabe as leader.
Four dead as helicopter and light aircraft collide over Waddesdon.
Explorer Benedict Allen rescued from jungle.
Robert Mugabe resigns before he's impeached.
Disco floor collapse injures 40 in Tenerife.
Royal Navy performs Changing of the Guard for the first time.
Left the building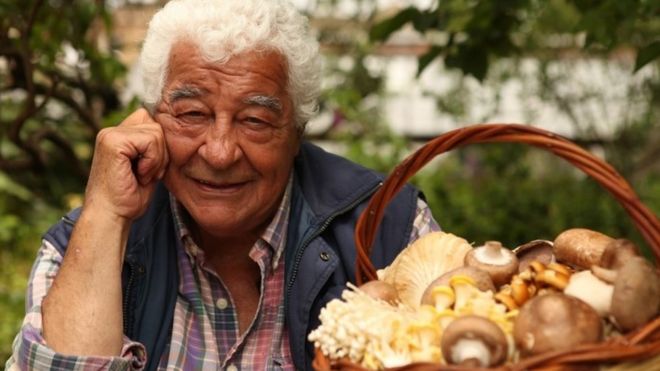 Welsh Labour AM Carl Sargeant, 49. (After allegations of poor conduct.)
Chef Antonio Carluccio, 80.
Actor John Hillerman, 84. (
Magnum, PI
's butler)
Comedy actor Keith Barron, 83.
AC/DC
guitarist Malcolm Young, 64.
Murderous cult leader Charles Manson, 83.
Former Wimbledon champion Jana Novotna, 49. (Cancer)
"Grandpa Huxtable" actor Earle Hyman, 91.
Partridge Family
singer David Cassidy, 67.
Likely Lads
actor Rodney Bewes, 79.
December
Californian wildfires.
Brexit negotiations scuppered by DUP protest vote.
Russia is banned from the 2018 Winter Olympics in Pyeongchang by the International Olympic Committee.
Trump reinstates the Muslim ban.
The United States officially recognises Jerusalem as Israel's capital.
Heavy snow hits the Midlands and Wales.
May pledges not to be derailed on Brexit.
Mo Farah is
BBC Sports Personality of the Year.
Joe McFadden wins
Strictly Come Dancing.
Mutterings about racism affecting the
Strictly
result.
Six dead in Birmingham pile-up.
Two dead in Scottish hotel blaze.
Train falls on motorway in Washington state.
Paid the ferryman
Kevin Rice
"Well he would, wouldn't he?" Profumo affair model Christine Keeler, 75.
Bollywood legend Shashi Kapoor, 79.
French rock singer Johnny Hallyday, 74.
Disgraced celebrity publicist Max Clifford, 74.
TV presenter Keith Chegwin, 60.
Science expert Prof. Heinz Wolff, 89.
Actress Heather Menzies-Urich, 68. (
Sound of Music, Logan's Run.
)
Star Wars actor Alfie Curtis, 87. (Mos Eisley cantina scene)
Actor and model Kevin Rice, 43. (
The Mistover Tale, Serendipity, The Woodsman
) (
Blood clot
)