January
Ringo Starr and Barry Gibb get knighthoods. Darcey Bussell's a Dame. Rick Stein CBE. Jilly Cooper CBE. Eammon Holmes OBE.
NY Eve car park blaze destroys 1400 cars at Liverpool Echo Arena.
California mudslides kill 17.
London stabbings leave four dead.
Massive fire at Nottingham Station.
Flu hits UK.
Construction giant Carillion goes into liquidation.
US government shutdown after budget talks fail.
Heavy snow causes chaos in Scotland and parts of England. Airports closed. Roads blocked. Mountaineers rescued.
7.9-magnitude earthquake off the coast of Alaska.
Paris floods.
Bought the farm
Peter Wyngarde as Jason King
Actor Jon Paul Steuer, 33. (
Star Trek: The Next Generation
)
Actress Doreen Keogh, 91. (
Coronation Street
's first barmaid Concepta Riley.)
Actor Jerry Van Dyke, 86. (Dick Van Dyke's younger brother.)
Blunderwoman
comedy star Bella Emberg, 80.
Astronaut John Young, 87.
Longleat's Western lowland gorilla Nico, 56.
Motörhead guitarist Eddie Clarke, 67. (pneumonia)
West Brom and England footballer Cyrille Regis, 59.
Cranberries singer Dolores O'Riordan, 46.
Jason King
actor Peter Wyngarde, 90.
Broadcaster Ed Doolan, 76.
Actor Bradford Dillman, 87.
Author Peter Mayle, 78. (
A Year in Provence
)
French chef Paul Bocuse, 91.
Comedian Howard Lew Lewis, 76.
Legendary jazz trumpeter Hugh Masekela, 78.
Fantasy author Ursula K Le Guin, 88.
Tinky Winky actor Simon Shelton, 52.
Daleswoman Hannah Hauxwell, 91.
February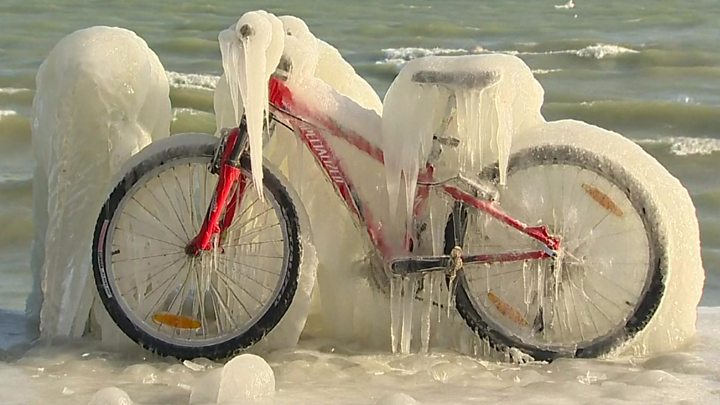 Beast from the East brings extreme low temperatures
Cairo archaeologists unveil 4,400 year old tomb of an ancient priestess.
Winter Olympics.
N&S Korea annoy Trump by talking to each other.
Heavy snow closes Eiffel Tower.
Saratov Airlines Flight 703 crashes in Russia, killing all 71 people on board.
Oxfam prostitution scandal.
Florida school shooting leaves 17 dead.
4.2 earthquake hits Wales.
Five dead after Leicester shop explosion.
Severe snow hits UK.
"The Beast from the East"
Retailers Maplin and Toys R Us go into administration.
Gone beyond
World's oldest man Francisco Nunez Olivera, 113.
Irish footballer Liam Miller, 36.
Frasier
star John Mahoney, 77.
US evangelist Billy Graham, 99.
Vicar of Dibley
actress Emma Chambers, 53.
Bollywood superstar Sridevi Kapoor, 54. (heart attack)
British author Penny Vincenzi, 78.
March
Paper £10 notes phased out.
KFC runs out of chicken.
Notre Dame cathedral is showing its age. Appeal fund launched for repairs.
Former Russian spy Sergei Skripal poisoned in Salisbury.
Trump secretary of state Rex Tillerson fired.
Toys R Us to close its UK stores.
UK's first polar bear cub in 25 years born in Scotland.
Bridge collapse in Florida kills six.
Russian diplomats expelled all over the world.
Ireland and Ulster rugby players Paddy Jackson and Stuart Olding cleared of rape.
Irish pubs lift Good Friday alcohol ban.
Passed on
M*A*S*H
star David Ogden Stiers, 75
Four minute mile runner Sir Roger Bannister, 88.
Sir William McAlpine, 82.
Italy international footballer Davide Astori, 31.
Inventor Trevor Baylis, 80.
Hubert de Givenchy, French fashion icon, 91.
Comedian Ken Dodd, 90.
British genome pioneer Sir John Sulston, 75.
Sudan, last male northern white rhino, 45
Scientist Stephen Hawking, 76.
Bullseye
host Jim Bowen, 80.
Actor Bill Maynard, 89. (
Selwyn Froggatt,
Heartbeat
)
April
Labour Party facing antisemitism accusations.
14 dead after Canadian junior hockey team bus crash.
Poisoned Russian spy Sergei Skripal regains consciousness.
3 die as vehicle driven into crowd in Munster.
Arsene Wenger announces he's leaving Arsenal.
Spring finally arrives in UK. Hottest April day since 1949.
Joined the choir eternal
Emmy winning producer Steven Bochco, 74. (
Hill Street Blues, NYPD Blue, Doogie Howser MD
)
Crafty Cockney
darts player Eric Bristow, 60.
Football player and manager Ray Wilkins, 61.
American Hall of Fame professional wrestler Johnny Valiant, 71.
South African anti-apartheid activist and politician Winnie Mandela, 81.
Former First Lady Barbara Bush, 92.
TV personality Dale Winton, 62.
May
Hottest May Day bank holiday on record.
THAT wedding.
Hawaii homes destroyed by lava from Kilauea volcano.
Monsoon rain kills 12 in Sri Lanka.
General Data Protection Regulation (GDPR) comes into effect in UK.
North and South Korea relations changing.
Violent thunder storms cause flooding across UK.
Kicked the bucket
Israeli musician Abi Ofarim, 80.
UK politician Tessa Jowell, 70.
Serial killer Dennis Nilsen, 72,
Actress Margot Kidder, 69.
Gardener Beth Chatto, 94.
Author Tom Wolfe, 88.
Actor Peter Byrne, 90. (
Dixon of Dock Green
)
Writer Philip Roth, 85.
Astronaut Alan Bean, 86.
Archaeologist John Ashdown-Hill, 69. (
Richard III expert
)
June
Dozens killed by Guatemala earthquake.
Learner drivers allowed onto motorways.
Cambridge Uni finally works out it's not getting ethnic minority applicants.
Grenfell inquiry criticises practically everything.
G7 summit in Canada.
Fire devastates Glasgow school of art
High winds make Heckington windmill spin backwards.
5.5 magnitude earthquake hits Japan.
Major incident declared over blaze on Saddleworth Moor.
Heatwave hits highest June temperature on record.
"Fatberg" on show at Museum of London.
Five dead and two hurt in shooting at Maryland newspaper the Capital Gazette.
Snuffed it
Jerry Maren, Last
Wizard of Oz
Munchkin, 98.
Celebrity chef Anthony Bourdain, 61.
Eastenders
'Dirty Den' Leslie Grantham, 71.
Koko the signing gorilla, 46.
July
Andy Murray pulls out of Wimbledon.
Fizzy drinks on ration as CO
2
shortage continues.
Arson blamed for Lancashire moors fires.
Twelve boys and their football coach found in Thai cave.
Diver dies during rescue attempt.
England loses in the World Cup semis.
Massive protests as Trump visits UK.
Severe heatwave takes Japanese temperatures to over 40 C.
Many killed in wildfires in Greece.
The heatwave continues in UK.
Blood moon - longest eclipse this century.
Imran Khan leads Pakistan election.
Conked out
Choreographer Dame Gillian Lynne, 92.
Clangers and Bagpuss co-creator Peter Firmin, 89.
Bay City Roller Alan Longmuir, 70.
Thai ex-navy rescue diver Saman Gunan.
Politician Lord Peter Carrington, 99.
Sqn Ldr Geoffrey Wellum, youngest Spitfire pilot to fly in the Battle of Britain, 96.
Team GB snowboarder Ellie Soutter, 18.
Wrestlers Brian Lawler, 46, Brickhouse Brown, 57 and Nikolai Volkoff, 70. All died the same day.
August
Bank of England raises interest rate.
Long hot summer reveals crop marks over many unknown archaeological sites
40+ dead as motorway bridge collapses in Genoa, Italy.
350+ dead in floods in Kerala, India.
Half-mast row over White House flag for John McCain.
Pushing up daisies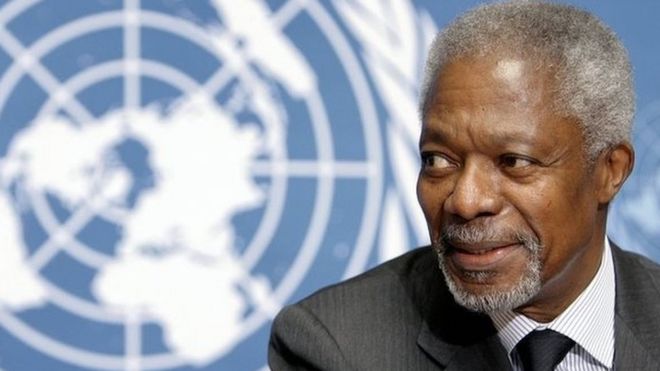 Kofi Annan
Trinidadian-born British writer V.S. Naipaul, 85.
Half of the Chuckle Brothers Barry Chuckle, 73.
Soul singer Aretha Franklin, 76.
Former UN Secretary General Kofi Annan, 80.
Half of the Chuckle Brothers Barry Chuckle, 73.
Aberfan heroine, teacher Hettie Williams, 75.
Soul singer Aretha Franklin, 76.
Republican senator John McCain, 90.
September
Brexit row rumbles on.
Probiotics labelled 'quite useless'.
Hurricane Florence hits US eastern seaboard.
Super Typhoon Mangkhut hits Philippines and China.
More than 800 dead in 7.5 magnitude earthquake in Indonesia.
Gone to meet their maker
Smokey and the Bandit
star Burt Reynolds, 82.
Heartbeat star Peter Benson, 75,
US rapper Mac Miller, 26. (
Suspected overdose
)
Comedy actress Fenella Fielding, 90.
Actor Dudley Sutton, 85. (
Lovejoy
)
Comedian and writer Denis Norden, 96.
October
Glastonbury tickets sell out in half an hour.
Walkers launch bag recycling scheme after protests.
Furore over appointment of Brett Kavanaugh to US Supreme Court.
Princess Eugenie shows off her scar at her wedding.
Storm Callum causes worst Wales flooding for 30 years.
Banksy work sells for £1million then self destructs.
Same sex lab mice have babies.
Five dead in helicopter crash at Leicester City football ground.
11 dead as storm hits Venice causing major flood.
Six feet under
Singer Charles Aznavour, 94.
Rainbow
presenter Geoffrey Hayes, 76.
Comedy scriptwriter Ray Galton, 88.
Walking Dead
actor Scott Wilson, 76.
Leicester City Football Club owner Vichai Srivaddhanaprabha, 60. (
Helicopter crash
)
American rock singer Jimmy Farrar, 67. (
Molly Hatchet
)
American gangster Whitey Bulger, 89.
November
Andre van Noord
Democrats regain control of the House in US mid terms.
12 dead in bar shooting in Thousand Oaks California.
Wildfires devastate huge areas of California.
71 dead, 1000+ missing.
100th anniversary of the end of WWI.
Brexit chaos. Cabinet members and others quit in wake of May agreement.
Pound and shares plummet.
David Hockney's
Portrait of an Artist (Pool with Two Figures)
makes $90 million at auction.
Had a good innings
Marvel Comics genius Stan Lee, 95.
Model Andre van Noord, 54. (
Brain tumour
)
British equestrian Tim Stockdale, 54. (
Stomach cancer
)
Beverley Sister Babs, 91.
Newsreader and presenter Richard Baker, 93.
Actor John Bluthal, 89. (
Vicar of Dibley
)
Film director Nicolas Roeg, 90. (
Don't Look Now
)
December
"Gilets jaunes" riots in Paris over French petrol prices.
8,000 police drafted in to Paris. Tear gas and rubber bullets used.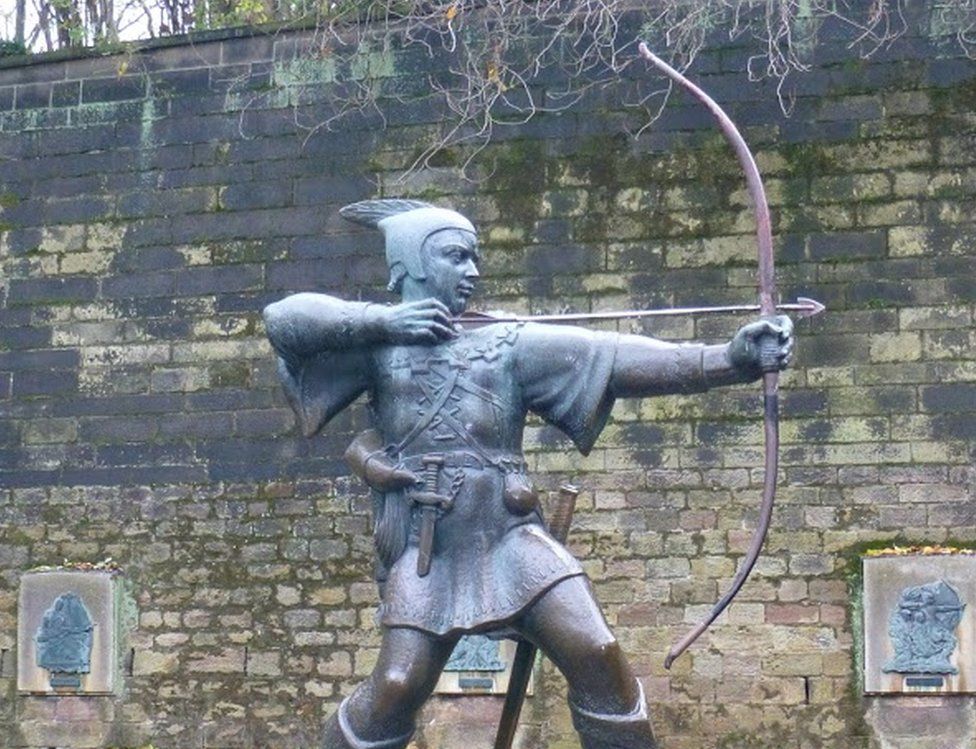 O2 network breakdown stops data service.
Six dead in stampede at Italian nightclub.
Brexit chaos. PM faces vote of no confidence.
Fire at Chester Zoo.
Egyptian Saqqara tomb find 'one of a kind'.
Manchester United sack manager Jose Mourinho.
Gatwick Airport closed by drones.
Newly listed buildings include Robin Hood statue.
Tsunami hits Indonesia after Krakatau erupts.
Mount Etna erupts causing 4.8 magnitude earthquake.
Code black
Former US president George HW Bush, 94.
Punk rocker Pete Shelley, 63. (
Buzzcocks
)
Roger the giant kangaroo, 12. (
old age
)
Actress Sondra Locke,74. (
Any Which Way You Can
)
Video app co-founder Colin Kroll, 34.
Politician Paddy Ashdown, 77.
Art historian Sister Wendy Beckett, 88.
Terry and June
comedy actress June Whitfield, 93.