Let's face it, 2020 hasn't exactly been an ordinary year. In the UK, two things have dominated the headlines: Covid and Brexit. But there have been plenty of other events going on - some of which you might have forgotten.
January
Australian wildfires.
Coronavirus outbreak in China.
Britain leaves the EU.
Kicked the bucket
Author Mary Higgins Clark, 92.
Medium Derek Acorah, 69.
Actor Christopher Beeny, 78. (
Upstairs Downstairs
)
Actor Alan Harris, 81 (
The Empire Strikes Back
)
French vintner Georges Duboeuf, 86. (
Le roi du Beaujolais
)
American actor Edd Byrnes, 87. (Kookie in
77 Sunset Strip
)
Monty Python
star Terry Jones, 77.
Academic Christopher Tolkien, 95.
LA Lakers
basketball star Kobe Bryant, 41.
Actor Derek Fowlds, 82. (
Yes Prime Minister, Heartbeat, Basil Brush Show
)
Actor and presenter Nicholas Parsons, 96.
Actor John Karlen, 86. (Harve in
Cagney and Lacey
)
February
Coronavirus continues to spread. Japanese cruise ship affected.
Five dead in Turkish avalanche.
33 rescuers buried by second Turkish avalanche.
Storm Dennis brings massive floods to UK. A month of rain overnight.
Outcry over press treatment of TV presenter Caroline Flack.
Pushing up daisies
TV director Gene Reynolds, 96. (
M*A*S*H, Lou Grant
)
Singer Pearl Carr, 98.
TV presenter Caroline Flack, 40. (
Found hanged
)
Former Egyptian President Hosni Mubarak , 91.
Actor Kirk Douglas, 103. (Spartacus)
Actor Kellye Nakahara, 72. (M.A.S.H.)

March
Coronavirus divides the country over what should be done.
FA cancels all matches.
Panic buying empties shelves. Toilet rolls unavailable.
UK closes schools.
Government introduces package of aid for businesses.
US blocks all flights from Europe.
Bank of England interest rate cut to 0.1%
Total lockdown of UK. No-one allowed out except for food and medicine.
Prince Charles tests positive for Covid-19.

Met the angels
Actor Max von Sydow, 90.
Chef Michel Roux, 79.
Quiz star Dave Rainford, 51. (Eggheads)
Actor, comedian Roy Hudd, 83.
Actor Lyle Waggoner, 84. (Wonder Woman)
Actor David Collings, 79. (Scrooge, The Invisible Woman)
Folk singer Julie Felix, 81.
Country singer Kenny Rogers, 81.
R & B singer Bill Withers, 81. (Ain't No Sunshine)

April
Shortage of supplies and testing kits hampers NHS response to Coronavirus.
PM hospitalised with Coronavirus. Goes into intensive care.
Scotland's health minister resigns after admitting travel to second home.
Queen broadcasts to the nation.
Trump wants to mine the moon.
99-year-old Captain Tom Moore raises £25million plus for NHS.
Trump suggests injecting bleach to cure Covid-19.

Passed away
Hugh McGinnis - comedian Eddie Large, 78. (Coronavirus)
The Virginian James Drury, 85.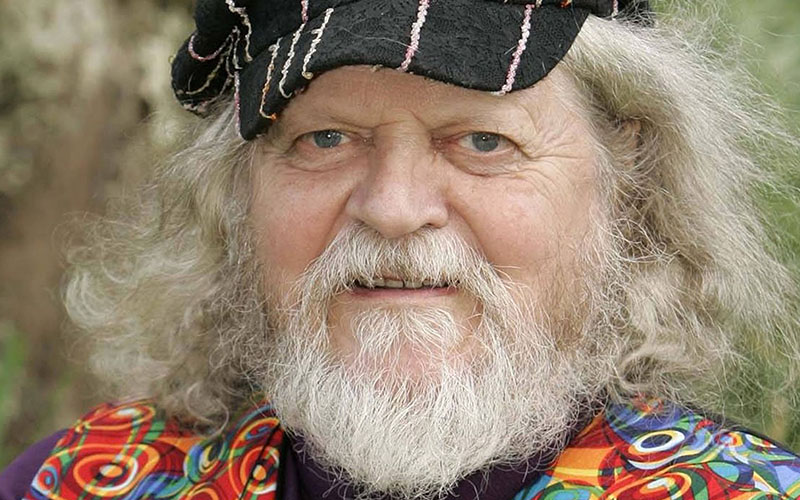 Lord Bath of Longleat, 87. (
Coronavirus
)
Actress Honor Blackman, 94. (
Bond girl Pussy Galore
)
Actor Jay Benedict, 68. (
Emmerdale, Aliens, Foyle's War. Coronavirus
)
Racing driver Sir Stirling Moss, 90.
Comedian Tim Brooke-Taylor, 79. (
The Goodies, I'm Sorry I Haven't a Clue. Coronavirus
)
Footballer Peter Bonetti, 78.
TV presenter Lynn Faulds Wood, 72.
Actress Jill Gascoine, 83. (
The Gentle Touch, C.A.T.S. Eyes, The Onedin Line
)
Bollywood star Irrfan Khan, 53.
Indian actor Rishi Kapoor, 67.
May
Lockdown continues but Boris says ease up slightly.
UK Coronavirus death toll passes 30,000.
UK has second highest death rate in the world.
Row flares over Dominic Cummings' trip to Barnard Castle.
Apparently the house he stayed in has no planning permission.
Riots in US follow death of George Floyd at the hands of police.
Black Lives Matter campaign launches.
Sunniest month on record for UK.

Lost the battle
Millie Small, 73. (My Boy Lollipop)
Magician Roy Horn, 75. (Siegfried and Roy. Coronavirus)
Singer songwriter Little Richard, 87.
Actor Richard Herd, 87. (Star Trek: Voyager, T J Hooker)
Rock singer Brian Howe, 66. (Bad Company)
British rapper Ty, 47. (Coronavirus)
Actor comedian Jerry Stiller, 92. (Zoolander, Seinfeld)
Actor Michael Angelis, 76. (Boys from the Black Stuff, Thomas the Tank Engine)
Artist Christo, 84.
Actor Anthony James, 77. (
Gunsmoke
)
June
Schools start to go back after lockdown.
And then they don't.
Black Lives Matter campaign continues.
Statues of slave owners toppled in several UK cities.
Zoos allowed to reopen.
Non-essential shops open.
US fighter jet crashes in North Sea.

Called home
Actor Corey Fischer, 75. (M*A*S*H, Brewster McCloud, McCabe & Mrs. Miller. Complications from a brain aneurysm.)
Singer Ricky Valance, 84. (Tell Laura I love Her)
Snooker player Willie Thorne, 66. (Leukaemia)
Forces Sweetheart Dame Vera Lynn, 103. (We'll Meet Again)
Actor Ian Holm, 88. (Alien, Lord of the Rings, Chariots of Fire)
Film director Joel Schumacher, 80. (The Lost Boys, Batman Forever)
Cuban singer Margarita Pracatan, 89.
Aintree Racecourse chair Rose Paterson, 63.
Actor Carl Reiner, 98. (Ocean's Eleven, The Jerk)
Composer Johnny Mandel 94. (M.A.S.H Theme)
Actor Linda Cristal, 89. (High Chaparral)
July
Lockdown measures relaxed. Pubs, restaurants, museums reopening.
Except in Leicester, which goes back into lockdown.
Huawei banned from UK 5G installations.
Face coverings become law in shops in England.
Quarantine imposed on travelers from Spain.
Pet cat catches coronavirus from its keepers.

In a better place
Barbadian cricketer Sir Everton Weekes, 98.
Actor Earl Cameron, 102. (Doctor Who, The Prisoner)
Footballer Jack Charlton, 85.
Musician Charlie Daniels, 83. (The Devil Went Down to Georgia)
Scottish actor Maurice Roeves, 83. (The Scobie Man, The Sweeney, Star Trek)
Fleetwood Mac founder Peter Green, 73.
Actor Olivia de Havilland, 104.
Primal Scream singer Denise Johnson, 56.

August
Government launches "Eat Out to Help Out" scheme to help failing restaurants.
Government launches anti-obesity campaign.
Government halts lockdown easing.
Major incident declared after Covid spike in Manchester.
Lewis Hamilton wins Silverstone Grand Prix on three wheels.
Massive explosion in Beirut. 137 dead, 5,000 injured.
Train derailment near Aberdeen. Three dead.
Covid death recount reduces total by 5,000.
UK has worst recession on record.
A level results in chaos as algorithm downgrades working class students.
Government U-turn agrees to use teacher assessments as A level grades.
Government ditches Public Health England.
Hurricane Laura batters the US.
Given up the ghost
National Hunt jockey Stan Mellor, 83. (Champion Jockey 1960-62)
Newsreader Tony Morris, 57. (kidney cancer)
Northern Ireland peace campaigner, Nobel Prize winner John Hume, 83.
Golfer Gordon J Brand, 65.
Singer Trini Lopez, 83.
Robert Trump, 71. POTUS's brother.
Classical guitarist Julian Bream, 87.

September
Brexit stalemate.
UK government threatens to break international law and withdraw from agreement.
Covid R number rises above 1.
Second wave of Corona on the way, warns Boris Johnson.
Rule of Six limits group meeting size - unless you're hunting.

Didn't make it
Cricketer David Capel, 57. (Brain tumour)
Bond girl and Avenger Dame Diana Rigg, 82.
Drummer Lee Kerslake, 73. (Uriah Heep)
American Supreme Court Justice Ruth Bader Ginsburg, 87.
Former Canadian Prime Minister John Turner, 91.
Author Terry Goodkind, 72.
Habitat founder, designer Sir Terence Conran, 88.
Sex educator Shere Hite, 77.
Boxer Alan Minter, 69. (Olympic bronze medalist (1972) and undisputed world middleweight champion. Cancer)
American beauty influencer Ethan Peters, 17. (Drug overdose)
Actor Rodney Litchfield, 81. (Coronation Street's Wilfred Morton)
Actor, presenter EJ Osborne, 45. (Money for Nothing)
Journalist Sir Harold Evans, 92.
Actor Frank Windsor, 92. (Z Cars, Softly Softly)
Donald Trump has Covid.
Then he hasn't.
Track and Trace tracks but doesn't contact anyone.
Lewis Hamilton matches 91 F1 wins record.
Four dead and baby missing after migrant boat sinks in Channel.
French history teacher Samuel Paty beheaded after using Charlie Hebdo cartoons in lessons.
President Macron declares a crackdown on Islamic extremism.
Three killed in terrorist attack on a church in Nice.
A fifth of England has Covid restrictions tightened.
Jeremy Corbyn suspended from Labour Party.
Magnitude 7 earthquake hits Greece and Turkey.

Deceased
Rock guitarist Eddie Van Halen, 65.
Singer Johnny Nash, 80. (I Can See Clearly Now)
Footballer Bob Wilson, 77.
Designer Kenzo Takada, 81.
Journalist Sir Peregrine Worsthorne, 96.
Dubstep producer Cookie Monsta, 31.
Comedian Bobby Ball, 76. (Covid)
Welsh rugby player J J Williams, 72.
England 66 World Cup squad member Nobby Stiles, 78. (Prostate cancer)
Bond actor Sir Sean Connery, 90.

November
Actor Johnny Depp loses "wifebeater" libel case.
US presidential election goes to the wire.
Joe Biden wins.
Trump refuses to accept it.
Covid 19 second lockdown angers many.
Terror shooting in Vienna - 4 dead.
UK terror alert level raised.
Trump tries legal attacks and claims voter fraud.
Joe Biden is President Elect.
Boris Johnson panics because of his racist record with Obama.
Dominic Cummings ousted from No 10.
Duchess of Sussex says she had a miscarriage.
TV drama The Crown raises hackles over "fictional" details.

Dearly departed
Comedian John Sessions, 67.
Great British Bake Off finalist Luis Troyano, 48. (Cancer)
Actor Geoffrey Palmer, 93. (Butterflies, As Time Goes By)
Singer Len Barry, 78. (1-2-3)
Former UK Chief Rabbi Jonathan Sacks, 72.
Serial killer Peter Sutcliffe, 74. (Covid 19)
John Hays, 71. (Founder of Hays Travel)
Entertainer Des O'Connor, 88. (Complications from a fall.)
Footballer Diego "Hand of God" Maradona, 60.
Strawbs guitarist Tony Hooper, 81.
Footballer Ray Clemence, 72. (Spurs, Liverpool)
Actor Dave Prowse, 85. (Darth Vader, Green Cross Code Man)

December
Covid vaccinations start in the UK
Talks drag on over Brexit deal.
Major tailbacks at UK ports.
Worldwide ginger shortage.
Concern over link between contact-sports injury and dementia.
New Covid strain found.
Tier 4 restrictions introduced in UK.
Most of the world bans UK from travel.
Lorry gridlock in Kent.
Lots of groups turn out to offer drivers food.
Tier 4 restrictions extended over wider area.
Finally, Boris negotiates his "oven-ready" deal.

Over the rainbow bridge
Former French president Valery Giscard d'Estaing, 94.
Actress Dame Barbara Windsor, 83. (Get outta my pub!)
Golfer and commentator Peter Alliss, 89. (A Round With Alliss)
American pilot Chuck Yeager, 97. First person to break the sound barrier.
English mountaineer and philanthropist Doug Scott, 79.
American Hall of Fame singer Charley Pride, 86. (Complications from Covid.)
Author John le Carré, 89.
Football manager Gérard Houllier, 73. (France, Liverpool)
Lady Margaret Tebbit, 86. Wife of former cabinet minister Norman.
French-Italian fashion designer Pierre Cardin, 98.